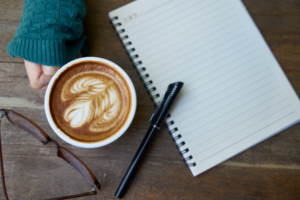 joyce said:   March 4th, 2013 9:34 pm
Before working with Lee, my time management was horrible. I'd set a schedule yet somehow would always get off track either with answering emails, taking calls, or scheduling appointments around clients' schedules instead of sticking to hours that worked into my schedule. After sessions with Lee listening to what I wanted my life to look like, she could hear what I said and provide me with tools and strategies to implement immediately. I now have a daily schedule that balances my personal and professional life. Many thanks, Lee. I look forward to our next task of organizing my home space! Joyce
Emily said:   March 4th, 2013 12:48 pm
This organizing process was very daunting for me. I kept putting it off. Finally, we called Lee! it has been a miracle. I have more time and peace of mind. I highly suggest this.
Mare said:   March 1st, 2013 3:44 pm
Lee has been my "Go To" person for about 15 years. In all that time, she has managed my situations whether they were "Who?" "What?" "Where?" "When?" "How?" or "Why?" I used to waste so much time trying to figure things out and I eventually learned to just go directly to Lee. She will always be my "Go To" person.